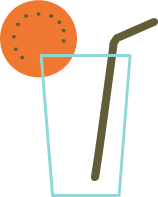 CasaCare was born after the rescue of a small German Sherpard X pup.
​
Not welcome by many of the local centres, nor in Germany where his sisters were sent this young helpless pup was left to defend for himself.
​
Poor nutrition at an early stage has left him with a poorly developed immune system and bone structure.
​
Understanding the financial needs often associated with assisting animals requiring rescue CasaCare will donate 10% of its nett income to assist both care givers and animals resulting from adopting these animals.
CasaCare provides a bespoke Property Management, Marketing and Professional Cleaning serive designed for both the owners and their guests.
Our services include:
​
An online, real time and secure booking engine

Property Management, including basic key holding to fully integrated and marketing service.

Property Sales

Rentals with an on-line, real time and secure boking engine

Expat Services, Insurance and Facility Service
​
Coctail
Foundation
When in Spain, enjoy one or our many cocktails especially the Mojito!
​
Whilst traditionally a Cuban Highball the moˈxito, has become a favorite Summer time cocktail through out Spain.
Here's how to make it:
2 tsp sugar
6-8 mint leaves
2 tbsp (1 oz) club soda
2 limes
2 oz light rum
1 spring mint, for garnish
crushed ice
Method
Squeeze 1 lime and set the juice aside.

In a tumbler glass, put the sugar, mint leaves and the lime juice.

With a muddler, crush and mix the ingredients to release the flavor of the mint and dissolve the sugar in the lime juice.

Fill half the glass with crushed ice.

Add the white rum.

Add more crushed ice, almost to the top of the glass.

Pour the club soda.

Garnish with the mint sprig and lime wedges or slices.

If necessary, add more sugar, to taste.
Merry Xmas and Happy New Year